Are you budgeting to protect your facilities indoor air quality in 2020?
12/17/2019 | Michael D. Vinick, ASCS, CVI, President - Duct & Vent Cleaning of America, Inc. Past President - NADCA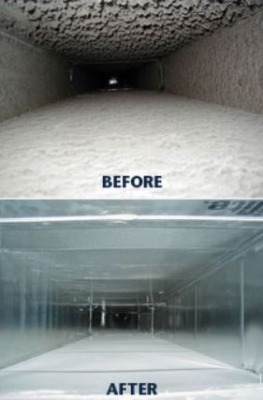 Have you considered what you are doing to improve to ANSI/ASHREA/IES Standard 90.1 – 2019, Energy Standard for Buildings Except Low Rise Residential? Are you prepared for 2020 facility concerns? Are you aware that on average HVAC Systems make up 40% of Energy use in a building? To help you lower your buildings carbon footprint and save money on energy consumption you should not only budget HVAC maintenance, but add HVAC system cleaning to your list of priorities. Debris accumulations on the components and throughout the ductwork inhibit the system from running properly and to maximum efficiency. Make sure you are protecting your building's most expensive systems.

While you are planning for manufacturing shut downs, office upgrades and school breaks, plan to have a preventative maintenance program in place pertaining to the ductwork and HVAC system components being cleaned. The EPA estimates that a business in a Sick Building may lose up to $4 per square foot in productivity. It is also estimated that up to 20% of all commercial buildings in the United States may be considered a Sick Building. Not only will you save money on energy consumption, improving the indoor air quality in your facility can reduce sick days and increase employee morale. Cleaning your duct work will eliminate volatile organic compounds from being re-circulated in your facility and can result in improved indoor air quality for your employees.

Duct & Vent Cleaning of America, Inc. is offering FREE Inspections and estimates. We adhere to NADCA Standard ACR 2013 for Assessment, Cleaning and Restoration of HVAC Systems. We are a NADCA certified company and one of the earliest members of the association. Feel free to give us a call today at (800) 442-8368 and we will be happy to discuss your facilities specific needs.
Share this:
---