Surface / Structural Cleaning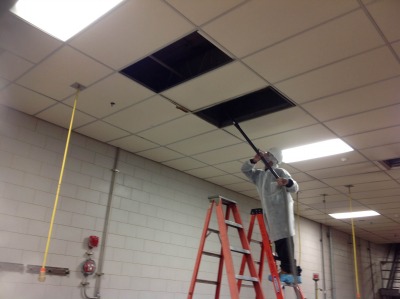 Click - FREE Surface / Structural Cleaning Quote
Structural Cleaning is performed with various methods of debris removal depending upon the agreed upon expectations of the customer.
Duct & Vent Cleaning of America, Inc. has performed numerous types of Structural Cleaning projects throughout the years for our customers. These projects have included complete school surface cleanings, clean room decontamination, paper mill machinery cleaning, and medical manufacturing facility cleaning to name a few. Structural Cleaning may also consist of high bay cleaning which involves the use of Arial lifts to reach and access all vertical and horizontal surfaces of a structure.
Duct & Vent Cleaning of America, Inc. has the experience to handle a multitude of other specialty structural cleaning projects tailored to meet the specific needs of the customer. We will be happy to discuss your specialty cleaning project with you.
We provide structural and air duct cleaning services in CT MA RI NY MD NH

Call our air duct cleaning specialists today at 800-442-8368
Proud member of NADCA - National Air Duct Cleaning Association!