7/28/2016 | Evan Richardson, Duct & Vent Cleaning of America, Inc.; Assistant Territory Field Manager.

There has recently been an increasing concern about the indoor air quality of the homes we live in and the places we work. Issues like mold, dust, and volatile organic compounds have received more attention than ever because of their links to a host of health problems. We spend most of our time indoors, so eliminating these factors and breathing healthy, clean air is critical. Children are especially vulnerable to the harmful effects of polluted indoor air. Air pollution in the classroom affects how children learn and harm their growing lungs. It also causes health problems for faculty and staff. Therefore, cleaning up pollution in schools will help our children and their educators breathe clean, safe air where they learn and play.
Duct & Vent Cleaning of America, Inc. has recently taken on a project during a summer renovation at Mercy High School in Middletown, Connecticut. As "America's indoor clean-air specialists" our company was called upon to service and clean the school's duct work, system registers and vents, and the air handling units within the renovated area as well as the enormous space resting above the auditorium. This area in particular was very strenuous and time consuming to clean due to the summer heat and the unideal space the team was working in. The auditorium's attic ductwork that we were servicing laid on an acoustic, insulating platform that limited our crew's mobility and accessibility. The foundation of the auditorium's roof could not be walked on and therefore we used wood panels to move around and get the job done!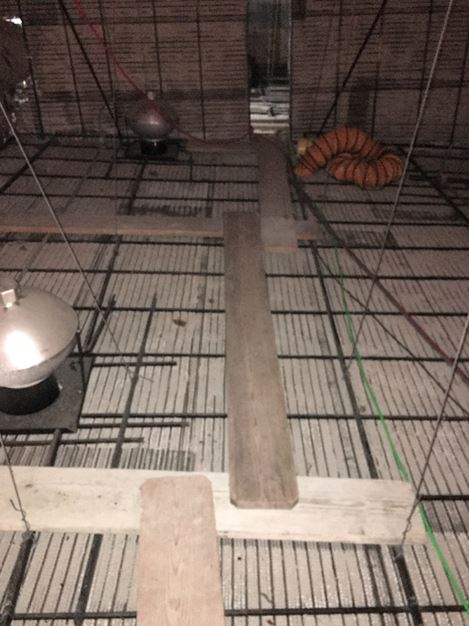 The work was hard and the job was dirty however the members of Duct & Vent Cleaning of America, Inc. tackled the assignment by employing a variety of practices and techniques to provide unparalleled indoor air quality, energy efficiency, comfort, and peace of mind. The following steps were taken to make sure that the air in this school was safe and healthy for children and adults alike.
Registers, vents, and diffusers were removed, cleaned, and reinstalled.
Access cuts were made in duct work where necessary.
Dust, debris, and other particles were vacuumed in a systematic way. This method was done by using custom brushes and vacuum poles to accumulate and suck up all the debris, grime, and particles that had positioned itself on the inner walls of the ductwork through years of maintenance. At this particular job, our crew members found erasers, insects (dead and alive), trash, and plenty of female hair which was of no surprise since Mercy High School is an all-girls institution.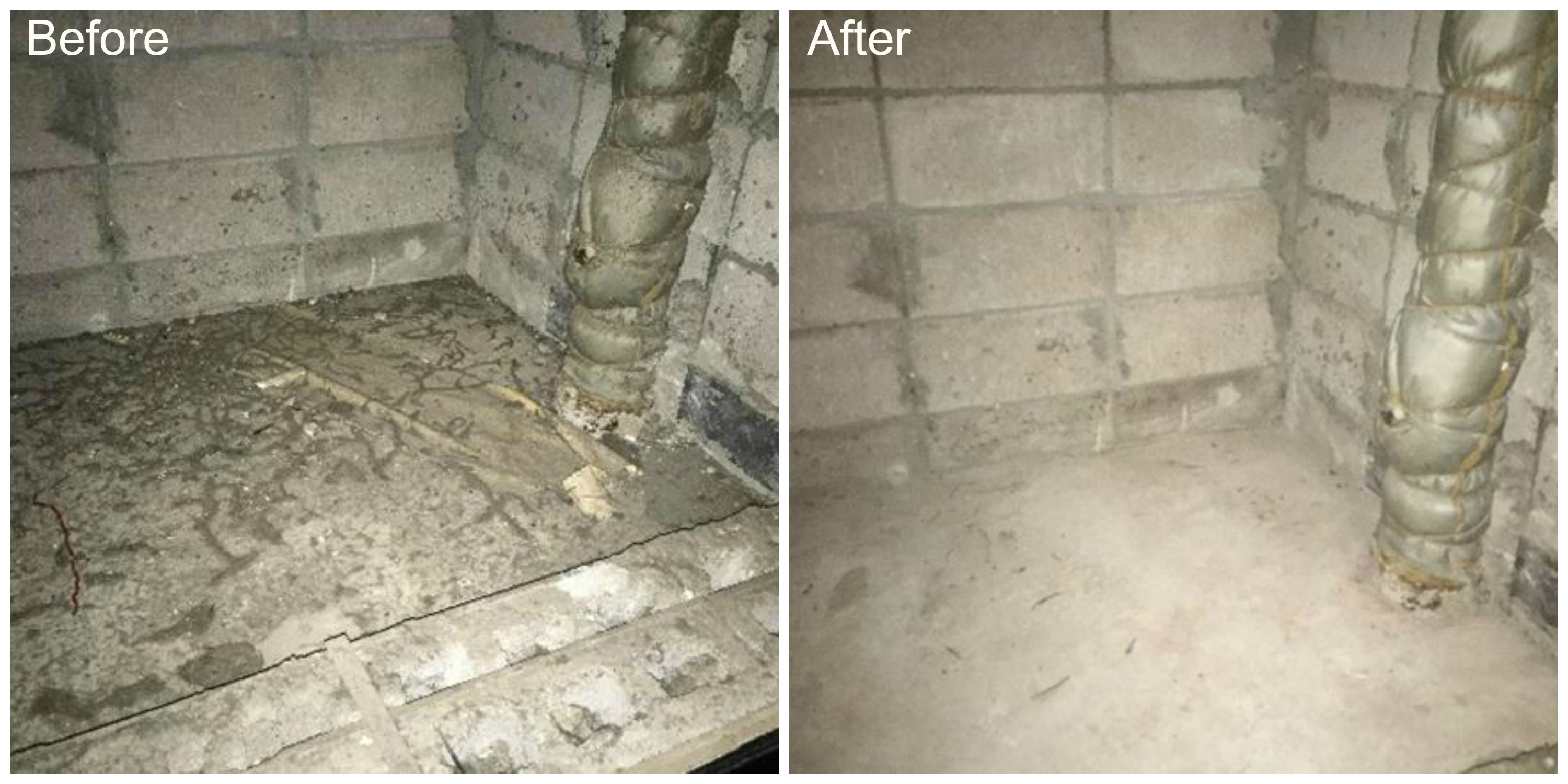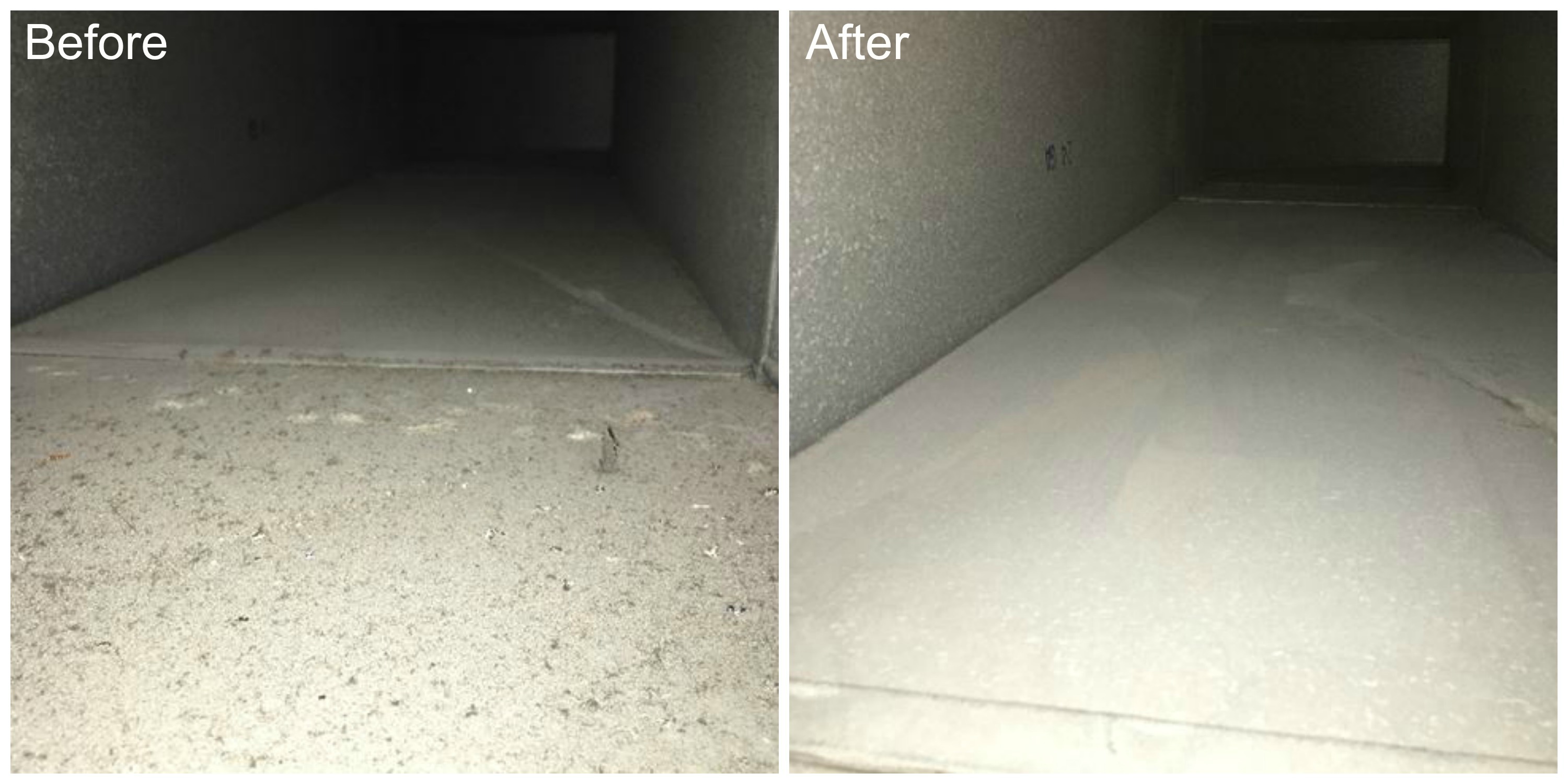 Once cleaned, access ports are covered and sealed with a removable plate allowing for future maintenance of the system.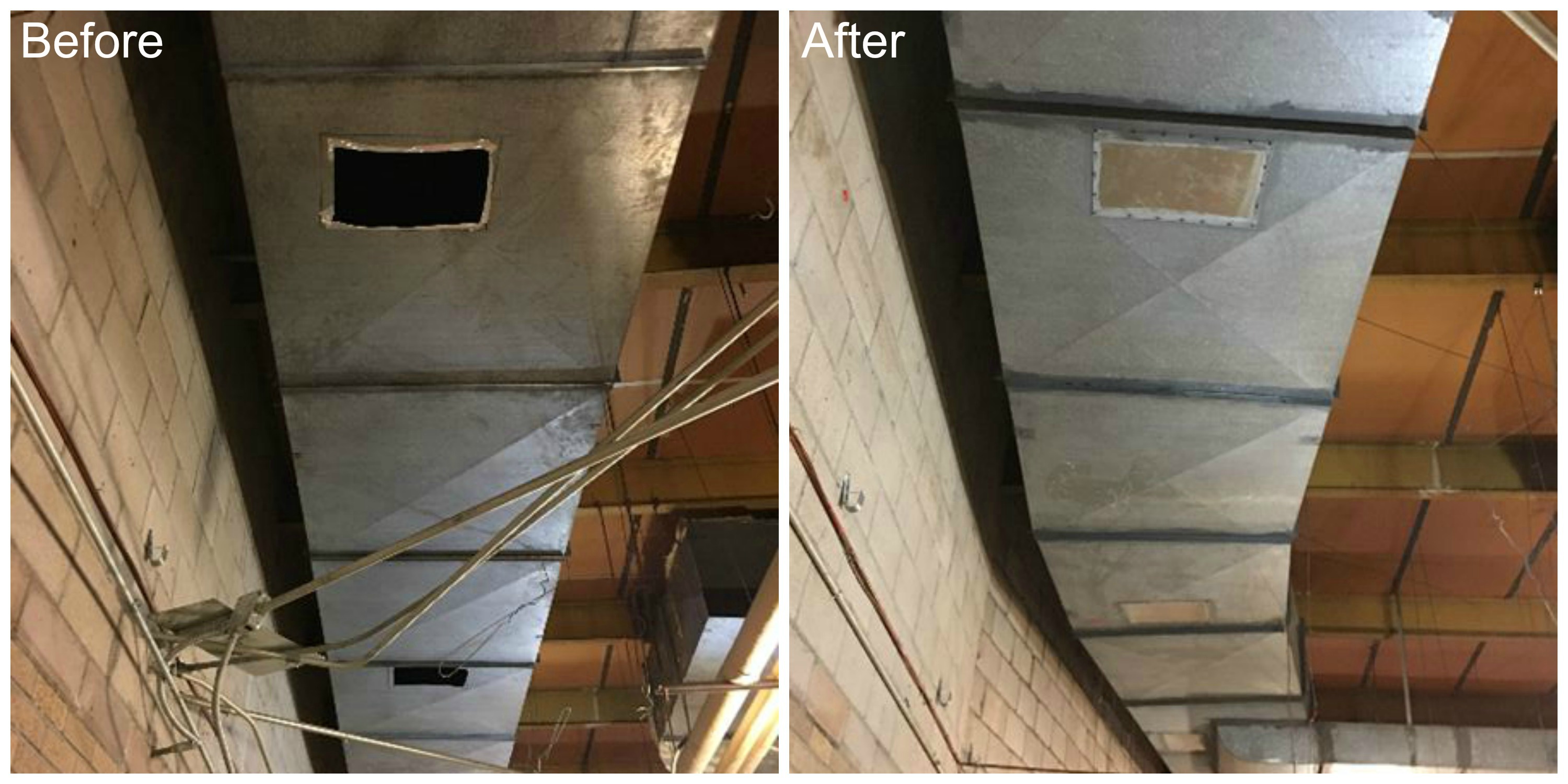 Panels of the AHU are removed to access the inside of the unit. Unit is cleaned and sealed back up.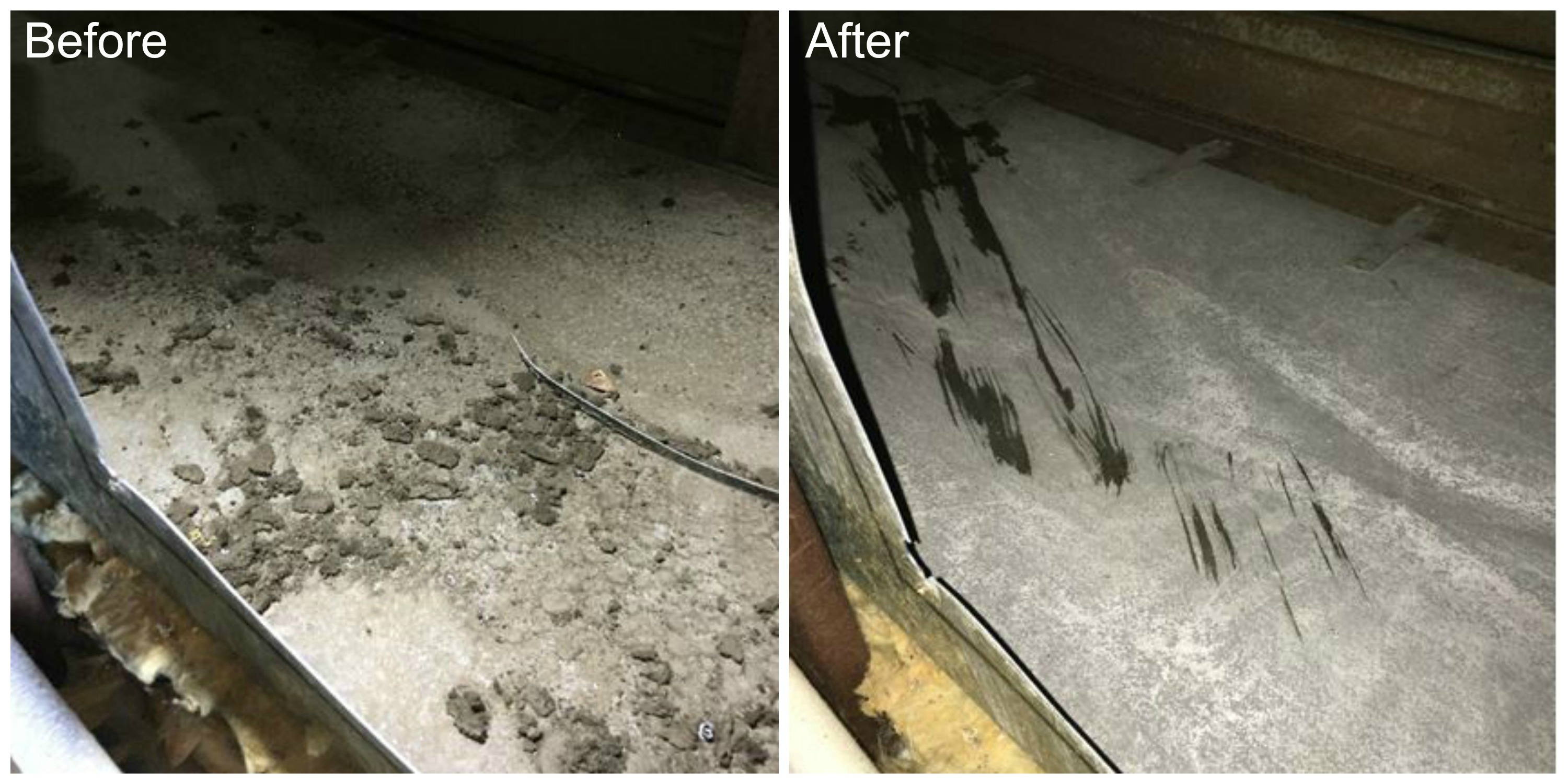 The importance of this process is that cleaning and providing maintenance on a building's duct work and ventilation system has numerous benefits including improving indoor air quality and bettering the efficiency of the overall unit itself. Clean air is good for everyone's health, but it is especially important to the youth. This is why our workers at Duct & Vent Cleaning of America, Inc. strive for higher levels of quality assurance and an improved reputation to truly deliver better indoor air quality in the Schools that we work on as well as any other project we come across, whether it be big or small. We assure you that if you call on us, you are receiving the best services in our industry.