NADCA Air Duct Cleaning Standards
NADCA sets the standards for air duct cleaning companies. It is required that all members have one staff member who is a certified Air Systems Cleaning Specialist (ASCS). Its members have signed a Code of Ethics, and they have invested time and resources in training and educating its employees. Members must participate in continuing education and take regular recertification exams. In addition, NADCA members must meet specific insurance requirements. Lastly, cleaning and restoration of your heating and cooling system must be done in accordance to NADCA standards. The current standard, ACR 2013 can be found by clicking here.
Duct & Vent has been a member in good standing since they joined NADCA in February of 1990. In fact, the company's president Michael Vinick was named the board president of NADCA at the 2015 and 2016 Annual Meetings, and has been an active member of NADCA since his company first joined the association. He has been a board member since 2008, and has also served as the northeast regional coordinator (1995-1998), membership chair (2008-2014), board treasurer (2011-2012), 2nd vice president (2013), and 1st vice president (2014).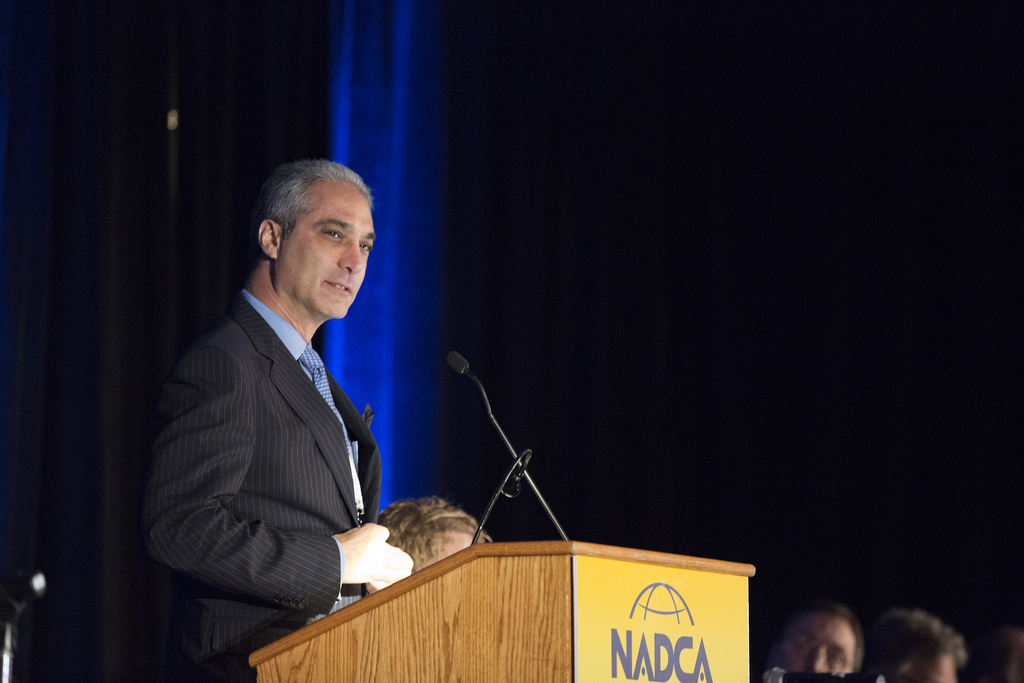 Duct & Vent Cleaning of America, Inc. exceeds NADCA required certifications. We have multiple people who are ASCS certified, multiple safety certifications, and have been a consistent NADCA outstanding safety award winner from 2001-2015. Duct & Vent Cleaning of America, Inc. conducts weekly safety employee information meetings. We have continual service personnel assessment and development procedures in place to ensure you are receiving the best services in our industry.
You can see our membership verification by clicking here.

Share this:
---