School IAQ Planning For These Tough Times
2/14/2022 | Michael D. Vinick, ASCS, CVI, President - Duct & Vent Cleaning of America, Inc. Past President - NADCA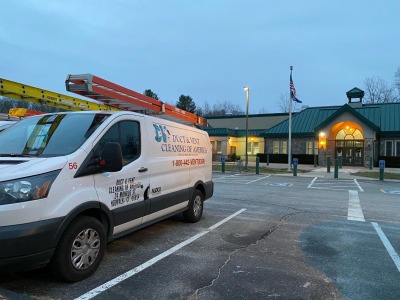 Duct & Vent Cleaning of America, Inc. is successfully performing work in dozens of school facilities every year. We are looking forward to performing work in more than 100 schools this year, especially during the summer months.
This year, proper planning is more important than ever. If you are a school Facilities Manager or Administrator, now is the time to plan for your upcoming summer shutdowns. While we work on many new build and renovation projects, we are also hired regularly to clean the existing ductwork, AHU's and exhaust systems in the existing facilities.
During the last twelve months, we have been very busy with our Virucidal Disinfectant Treatment Program. Our disinfectant has demonstrated effectiveness against viruses similar to coronavirus disease 2019, COVID-19 (SARS-CoV-2) on hard, non-porous surfaces. Therefore, our disinfectant can be used against coronavirus disease 2019, COVID-19 when used in accordance with the directions for use against Norovirus on hard, non-porous surfaces. Our disinfectant is approved specifically for use in Air Handling Units.
Click here
for more information.
Cleaning HVAC System components and ductwork helps protect the students and educators from being exposed to volatile organic compounds and the various types of debris found in the HVAC systems. Our robust field staff is up for the challenges that we will encounter this year and look forward to helping you protect our children and educators. We look forward to hearing from you.
Share this:
---