What is a Duct Cleaning Specification?
6/12/2020 | Michael D. Vinick, ASCS, CVI, President - Duct & Vent Cleaning of America, Inc. Past President - NADCA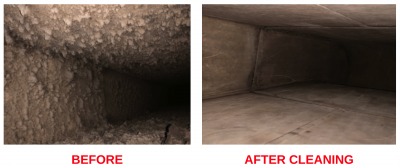 Too often air duct cleaning may be a line item that states, "clean all new ductwork" or "clean all ductwork," or "clean all existing to remain ductwork" within a specification. It may be under the sheet metal spec or somewhere else buried in the fine print. You may only see it as a note on the mechanical drawings. Ether way, you are responsible for it. When a project specification that requires air duct cleaning is written correctly, it entails a detailed process that depicts the requirements. Some specifications even go further and reference the NADCA General Specification for the cleaning of Commercial HVAC systems which is universally accepted as a qualifying document within a job specification.
Specifications rarely ask, but should detail the requirements of choosing a provider. How many years has the duct cleaner been in business? Does the duct cleaner have substantial experience with the size and scope of the project? Does the duct cleaner carry insurance that is substantial enough for this project? If there is an issue with the project that can range from timeline changes, change of scope to recontamination of a system, does the duct cleaning company have the flexibility and enough staff to satisfy the needs of the project? If the answer to any of these questions is no, you should not move forward with that duct cleaner on the project.
It is understandable that when a duct cleaning company is a subcontractor that the mechanical contractor is looking for the best price that they can find. What does that actually mean? Will the low-priced company perform the quality of work that is required of the specification? The duct cleaner is usually one of the least costly subcontractors on a project. By hiring the wrong duct cleaner, you can jeopardize your reputation and the project that you are working on. Do not risk that and cut a corner to save a few dollars. It will cost you more in the long run.
It is important to understand the difference between a NADCA Certified Air Duct Cleaner and a company that is not NADCA certified. NADCA is the international authority on HVAC Assessment, Cleaning and Restoration. NADCA developed the ACR 2013 Standard, that is recognized around the world. NADCA also developed the Air Systems Cleaning Specialist (ASCS) and Certified Ventilation Inspector (CVI) certifications. The ASCS is a skills assessment as related to HVAC system hygiene. The certification also requires multiple hours of continuing education annually. Member companies must have an ASCS ultimately responsible for every project that they perform. NADCA members per the organization code of ethics must clean to the standard.
Share this:
---