Yes - New Ductwork Requires Cleaning
10/31/2019 | Michael D. Vinick, ASCS, CVI, President - Duct & Vent Cleaning of America, Inc. Past President - NADCA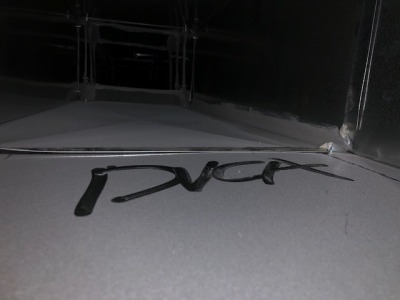 Building commissioning is the last step prior to turning it over to the owner. Making sure that the building is turned over properly includes a clean HVAC System. Building owners want to
protect their investment. Cleaning ductwork and the system components on new systems before the commissioning of the building occurs will help reduce CARBON FOOTPRINT and lower costs associated with the ongoing buildings operation.
During the construction process many contractors try to protect the ductwork by wrapping it prior to delivery. The below picture is of ductwork that was wrapped and protected during the construction, The General Contractor (GC) and Mechanical Contractor promised the owner that there was no possibility of debris in the ductwork. When we opened the ductwork at the request of the owner through the GC, construction dust and debris was very obvious in this brand-new system. The very expensive new components and air handling units were exposed to debris build up including on newly installed coils, fans and motors.
Many departments of Public Health also understand and now mandate air duct cleaning before allowing facilities to be open. The exposure dirty ductwork can cause in Healthcare and other facilities is dangerous to the occupants. We adhere to NADCA Standard ACR 2013, are a NADCA certified company and members since 1990. Call us today for a FREE Estimate.
Duct & Vent Cleaning of America, Inc has yet to find new ductwork that we can not write our name in the debris / dust during an inspection.
Share this:
---